"How Would You Like Ongoing Profits With Email Marketing Campaigns
Done For You Every Single Month?"
With the business you have just got you get an initial 30 part email campaign as promised...
But have you thought about WHAT you will send to your subscribers after they get these emails?
You know you need to keep in touch with your subscribers so you keep on making money right?
You need to send them quality content either in the email or by sending them to a quality report with your name on it, you need to send them promotions to the best converting affiliate offers...
If you are ready to take your business to the next level by shifting your focus to boosting sales and increasing your commissions, then you'll love being a member at Automated List Profits because our job is to make your life a LOT easier...


Imagine making an unlimited amount of money with these professionally written reports and email messages designed to grow your reputation in the marketplace and deliver tremendous cash returns without you ever having to write a word yourself...
EVERY "Guru" In EVERY Niche
Has One Thing In Common
They've focused on building massive, highly targeted email lists that deliver their message, solidify their brands and generate INSANE profits - Simply put their focus is on building lists and sending emails...

And with Automated List Profits you can do the same without doing all the hard work yourself... Just use our exclusive squeeze pages, special reports, follow up messages and insider market research and sit back and watch your lists explode!
Okay first of all I'll assume you wouldn't be crazy enough to actually do all this on your own, (otherwise you'd be too bogged down creating content to actually spend time growing your business right) - So let's say you found a reliable outsource team to do this for you.
Here's how that would break down in your monthly costs:

Your Price Today:


Just $1 Today
Then $27 For 12 Months
You Get Immediate Access To Both Of This Months Done For You Packages As Well As These 3 Bonuses:
.



Instant Bonus #1:
.
Case Study: "$100,000 & 200,000 Targeted Visitors In Under 60 Days!"

($97 Value)

This real life case study shows it's possible to build a huge list and make big money in a very short time.

Find out HOW this was done including the exact sources used - nothing is left out!

.


Instant Bonus #2:
..
Make a Passive Income Every Month On Autopilot With This:

.
"Recurring Affiliate Program Database"

($47 Value)

Want to make passive recurring income from your email list? All you have to do is promote some quality offers that pay you a recurring affiliate commission. Promote once and earn multiple payments!

This secret database makes it easy to promote these programs (some are hard to find) as you get over 160 recurring affiliate programs handed to you on a plate!

.

Instant Bonus #3:
.
Why Earn Pennies When You Can Catapult Your Affiliate Commissions With This:


"High End Affiliate Program Database"

($47 Value)

As well as getting recurring income coming in you also want some big pay days right? All you have to do is add in some promotions for offers that pay you big!

This secret database makes it easy to promote these programs (some are hard to find) as you get over 150 of them handed to you on a plate!

The Best Part Of All
Try it for $1 for 14 days. During that time for any reason or no reason at all - if you want to cancel your trial you can. No questions asked.
Just shoot a support request to http://www.davegaleonline.com/helpdesk/ and I'll promptly and quietly cancel your trial and you'll be under no further obligation.
If You Decide To Stay
Then you will be automatically billed $27 in 14 days, plus 11 additional monthly instalments. Of course, you can cancel at any time and be under no further obligation.
However, after your 12 total instalments of $27 are completed, then guess what?
You get to stay as a lifetime member and still get 2 list building packages every month for free!
Each Month You Get 2 Packages:
| | | |
| --- | --- | --- |
| | Quality 10-30 Page Report | Value: $100 - $200 |
| | Pro eCover Design + PSD Image Files | Value: $75.00 |
| | Killer Squeeze Page with Graphics & Copy | Value: $100.00 |
| | 7 Part Follow Up Email Series | Value: $200.00 |
| | Extensive Keyword & Affiliate Research | Value: $75.00 |
| | | -------- |
| | Total Value Per Month (Both Packages) | Value: $1,100.00 |
| | Special Offer | Just $1* Today |
*$1 for 14 days trial, then $27 for 12 monthly instalments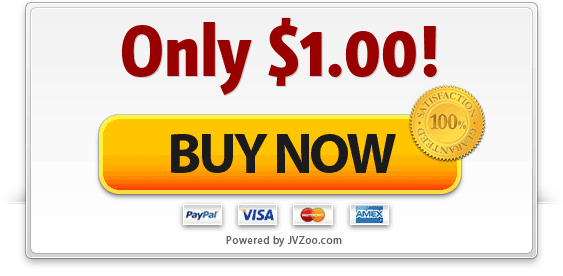 FAQS
Q: What Do I Get?
A: You will receive instant access to the Automated List Profits member area where each month you'll get 2 complete (unique and exclusive) list building packages.
Each pack contains a professionally designed squeeze page (with bullet copy and graphics), a 10-30 page report on a hot marketing related topic, a 7 part AR follow up series + keyword research and recommended affiliate programs to promote related to each topic.
Q: Are these PLR packages unique?
A: Yes, all packages are created by our own in house team and they aren't available anywhere else online.
Q: Can I give away the reports or sell them?
A: Both! We encourage you to use them as incentives to build your subscriber list and promote your offers and affiliate offers through them. (set up your provided squeeze page and offer them free to new subscribers) Also you can give them to your existing subscribers. The only thing you cannot do is give people access to the source documents and files (these are for your own personal use).
Q: Can I Say I Wrote These?
A: Yes you get full private label editorial rights so you can add yourself as the author, edit them, add to them, change the graphics, rename them whatever you need.
Q: How do I get started?
A: Just Click Here To Get Started Right Now!